Welcome to the New Spirometry Training Web-site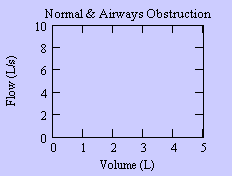 If you are a registered student, click on Technician Training Login or Physician Training Login or one of the links at above. If you are not a registered student and would like more information about our course, click on Technician Training Information, Physician Training Information, or one of the Description links in the box above. Our spirometry training options include NIOSH re-certification and CEU's and CMU's.
You must Log-In to access this training site and you should Logoff to exit the site. If you do not have a User ID and Password, please contact us at info@occspiro.com.
Also, you must allow cookies to be saved to use the training materials. When done, be sure to click Logoff to save your results.
Be sure to view our new Common Problems page and series of Sample Tests.
Access to this site can be purchased at:
or
---
Copyright Hankinson Consulting, Inc. 2006
Last Revised 06/08/2017
---